VIDEO ANNOTATION & SHARING
Building simple video annotation and sharing tools into Smartvid helped project managers communicate efficiently. We helped this both manual and automated ways:
• Users can draw on any frame in a video to point out where something is wrong. They can also add comments for even more detail, allowing in-depth communication where there was none before.
• We implemented a front end for Smartvid's innovative ASR (Automatic Speech Recognition) technology which auto-tags certain words throughout a project. This led to massive speed gains in team communication.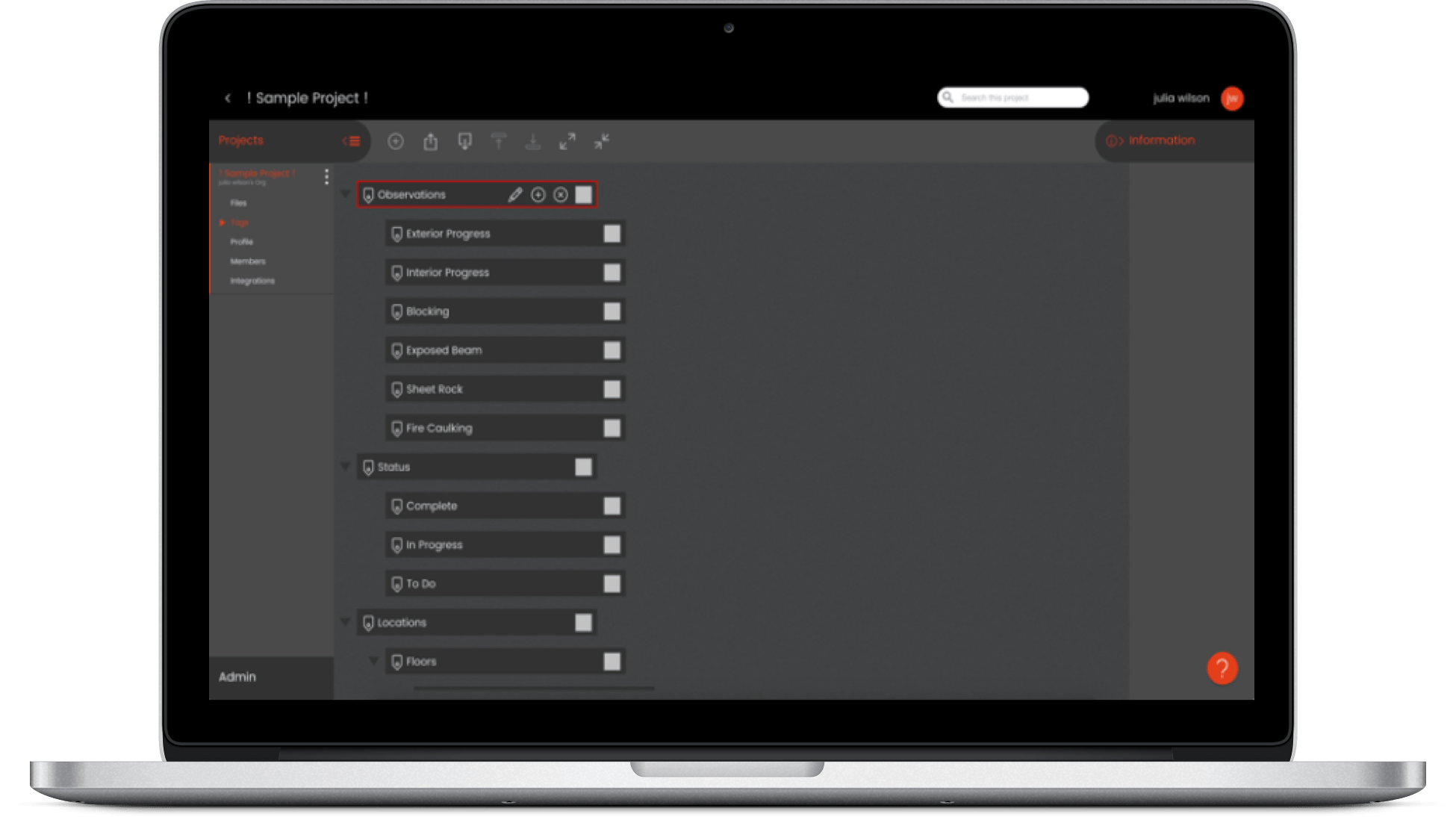 EASY ORGANIZATION
The way an app is organized can mean the difference between success and extreme frustration. With the Smartvid app we sweated the details of workflow to help users find and manage their videos easily.
We built in multiple ways to find videos, each satisfying a different use case. We exposed tags and categories at every level so that people could organize things how they wanted. We also auto-organized videos based on tags and generated thumbnails of these giant videos so users could quickly navigate around libraries with ease.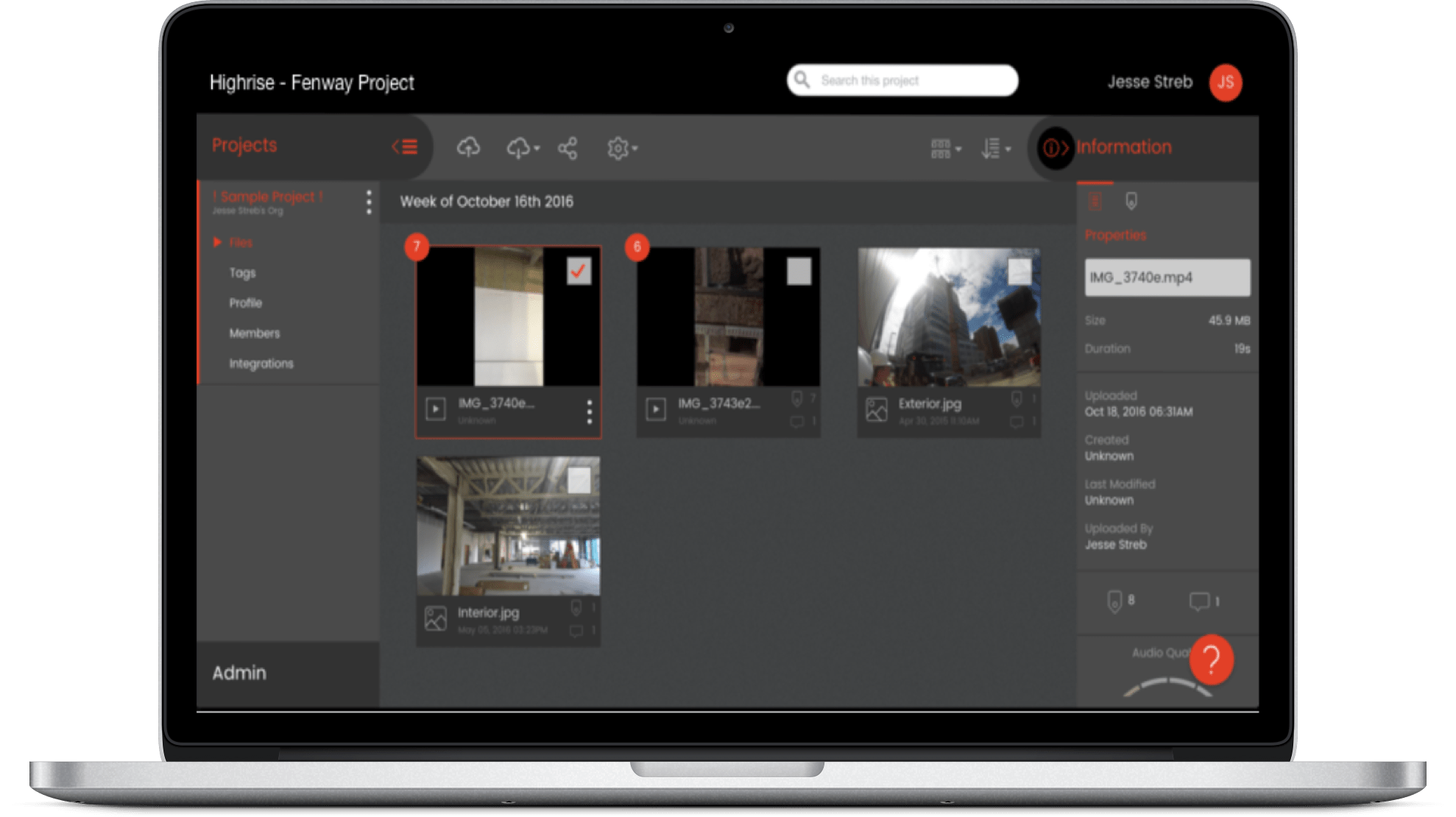 SPEED IS A FEATURE
In the difficult environment of low bandwidth and large videos, we made the SmartVid app faster in several ways:
• Users can capture and upload multiple videos at once. This greatly reduces the time needed to get videos into the system.
• The application uploads videos once, and only once, into their final video slot. Following this simple principle slows down many video platforms which end up moving files later on, adding unnecessary and debilitating latency.